Los duendes de estadísticas de WordPress.com han analizado el desempeño de este blog en 2010 y te presentan un resumen de alto nivel de la salud de tu blog: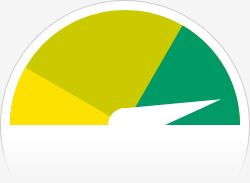 El Blog-Health-o-Meter™ indica: Wow.
Números crujientes
Alrededor de 3 millones de personas visitan el Taj Mahal cada año. Este blog fue visto cerca de 42,000 veces en 2010. Si el blog fuera el Taj Mahal, se necesitarían alrededor de 5 días para visitarlo.
En 2010, publicaste 121 entradas nueva, haciendo crecer el arquivo para 309 entradas. Subiste 83 imágenes, ocupando un total de 102mb. Eso son alrededor de 2 imágenes por semana.
The busiest day of the year was 1 de julio with 416 views. The most popular post that day was Review Eclipse script/guion parte 2.
¿De dónde vienen?
Los sitios de referencia más populares en 2010 fueran letrasdemedianoche.blogspot.com, es.wordpress.com, search.conduit.com, bailedemedianoche.blogspot.com y twitter.com.
Algunos visitantes buscan tu blog, sobre todo por sol de medianoche stephenie meyer, marty sampson, crepusculo eclipse, evangelion y midnight sun.
Lugares de interés en 2010
Estas son las entradas y páginas con más visitas en 2010.
1
Review Eclipse script/guion parte 2 enero, 2010
3 comentários
2
Sol de medianoche- Stephenie Meyer marzo, 2010
15 comentários
3
Marty Sampson rules (11) septiembre, 2008
8 comentários
4
Midnight Sun- Stephenie Meyer review marzo, 2010
6 comentários
5
Review Eclipse script vs book part 2 NEW STILLS!! febrero, 2010
2 comentários